Please give a prediction to see the opinions of the community
sharewise uses Wisdom of crowds to gather information regarding a security. Wisdom of crowds works best if you do not see the predictions of others before giving your estimate. Please click one button to see how the community sees this security.
Description Tesla
Tesla, Inc. (TSLA) is a publicly-listed American automotive and energy company, recognized for being at the forefront of developing innovative electric vehicle (EV) technology. Founded in 2003 by engineer and entrepreneur Elon Musk, Tesla is headquartered in Palo Alto, California, and has manufacturing facilities in the United States, China, and Europe.
Tesla's product range is centered around electric cars (Model S, Model 3, Model X, and Model Y), battery storage units for homes and businesses (Powerwall and Powerpack), and large-scale renewable energy solutions (Solar Roofs and Solar panels). Apart from producing EVs, Tesla is also engaged in building the world's largest battery factory, the Gigafactory, in Nevada, which produces battery cells for both Tesla's vehicles and for its stationary energy storage solutions.
Tesla has been a high-profile company in recent years, garnering attention for its successful initial public offering (IPO) in 2010, its innovation in electric vehicle technology, and its celebrity CEO Elon Musk, who is known for his ambition in developing groundbreaking new technologies. However, Tesla's stock has been subjected to volatility and intense scrutiny by investors, given the company's high growth potential and lack of consistent profitability. Despite this, Tesla remains a leader in the EV market, and continues to attract both praise and skepticism from investors and industry experts alike.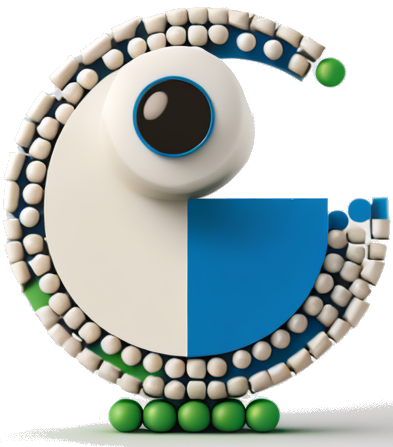 sharewise BeanCounterBot
The analysis provided is generated by an artificial intelligence system and is provided for informational purposes only. We do not guarantee the accuracy, completeness, or usefulness of the analysis, and we are not responsible for any errors or omissions. Use of the analysis is at your own risk.
Competitors of Tesla
The most important competitors of Tesla in the electric vehicle market are:
1. General Motors (Symbol GM): General Motors is the largest automaker in the United States, and produces a range of electric vehicles that compete with Tesla, including the Chevrolet Bolt EV.
2. Ford (Symbol F): Ford has made significant investments in electric vehicles in recent years, including the Mustang Mach-E, which is a direct competitor to Tesla's Model Y.
3. Volkswagen (Symbol VOW3): Volkswagen is the largest automaker in Europe and is investing heavily in electric vehicles. Its ID.3 and ID.4 models are key competitors to Tesla's Model 3 and Model Y.
4. NIO (Symbol NIO): NIO is a Chinese electric vehicle manufacturer that has gained significant market share in China. Its ES6 and ES8 models compete with Tesla's Model X and Model S.
5. Rivian: Rivian is a startup electric vehicle manufacturer that has attracted significant investment from Amazon and Ford. Its R1T electric truck is a direct competitor to Tesla's upcoming Cybertruck.
Overall, Tesla faces intense competition in the electric vehicle market, and will need to continue innovating and improving its products and technology to maintain its market share and competitive edge.
Financial data and news for Tesla
sharewise wants to provide you with the best news and tools for Tesla, so we directly link to the best financial data sources.
News