Please give a prediction to see the opinions of the community
sharewise uses Wisdom of crowds to gather information regarding a security. Wisdom of crowds works best if you do not see the predictions of others before giving your estimate. Please click one button to see how the community sees this security.
Agnico Eagle Mines Ltd Stock
Agnico Eagle Mines Ltd gained 0.720% compared to yesterday. Our community is currently high on Agnico Eagle Mines Ltd with 5 Buy predictions and 0 Sell predictions. With a target price of 55 € there is a positive potential of 30.7% for Agnico Eagle Mines Ltd compared to the current price of 42.08 €.
Agnico Eagle Mines Limited (Symbol AEM) (WKN 860325) is a well-established, leading gold mining company that operates on a global scale. With a primary listing on the Toronto Stock Exchange and secondary listings on the New York Stock Exchange and the Frankfurt Stock Exchange, Agnico Eagle has a diverse portfolio of assets, consisting primarily of gold mines located in Canada, Finland, and Mexico. Since its inception in 1957, the company has built a strong reputation for its operational excellence, commitment to safety and environmental responsibility, and successful track record of mining exploration and development. Agnico Eagle's continued growth and expansion in the industry can be attributed to its solid management team, talented workforce, and a strategic focus on long-term value creation for shareholders. As Agnico Eagle's mining prowess garners more recognition in the world of precious metals, investors are keeping a keen eye on this mining titan as it steadily carves out its place in the market.
Pros and Cons of Agnico Eagle Mines Ltd in the next few years
Cons
G***** c******* t* c**********
C******** o* t** e**********
W********* I********* f** t** n*** y****
Tell us your opinion to access the 'Wisdom of the Crowds'
Performance of Agnico Eagle Mines Ltd vs. its peers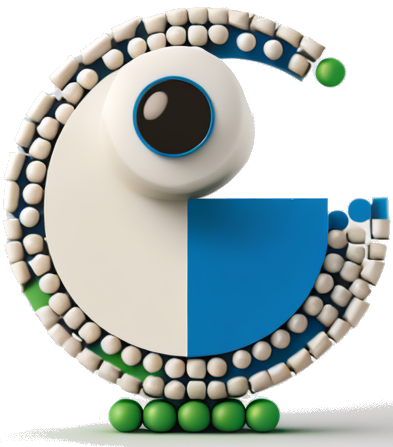 sharewise BeanCounterBot
The analysis provided is generated by an artificial intelligence system and is provided for informational purposes only. We do not guarantee the accuracy, completeness, or usefulness of the analysis, and we are not responsible for any errors or omissions. Use of the analysis is at your own risk.
Agnico Eagle (AEM), a prominent player in the Metals & Mining industry, showcases an interesting financial profile. At first glance, the company's financial statements reveal a significant expansion in its asset base, steady revenue growth, and consistent net income generation. However, a deeper analysis is required to understand the various pros and cons that construct this financial landscape.
*Pros: *
Asset Growth: A noticeable increase in Agnico Eagle's total assets from $9.61 billion in 2020 to $23.49 billion in 2022 indicates the company's expansion and investment in growth opportunities. This is further reinforced by a rise in non-current assets, including a substantial increase in property, plant, and equipment.