Please give a prediction to see the opinions of the community
sharewise uses Wisdom of crowds to gather information regarding a security. Wisdom of crowds works best if you do not see the predictions of others before giving your estimate. Please click one button to see how the community sees this security.
NVIDIA Corp. Stock
NVIDIA Corp. gained 2.270% today. Our community is currently high on NVIDIA Corp. with 67 Buy predictions and 6 Sell predictions. With a target price of 568 € there is a positive potential of 28.7% for NVIDIA Corp. compared to the current price of 441.35 €. Our community identified positive and negative aspects for NVIDIA Corp. stock for the coming years. 20 users see the criterium "Worthwhile Investment for the next years" as a plus for the NVIDIA Corp. stock. On the other hand our users think that "Valuation (undervalued/overvalued)" could be a problem in the future.
NVIDIA (NVDA) is a technology company specializing in graphics processing units (GPUs), system on a chip (SoC) units, and artificial intelligence (AI) computing. Founded in 1993, the company initially started as a PC graphics company but has since expanded to dominate the gaming and professional graphics markets. NVIDIA's GPUs have become the go-to choice for gamers, and its SoCs and AI computing solutions are used in industries such as robotics, self-driving cars, and high-performance computing. The company boasts a market capitalization of over $500 billion and has consistently delivered strong financial results in recent years.
Pros and Cons of NVIDIA Corp. in the next few years
Pros
G***** c******* t* c**********
W********* I********* f** t** n*** y****
Cons
C******** o* t** e**********
Tell us your opinion to access the 'Wisdom of the Crowds'
Performance of NVIDIA Corp. vs. its peers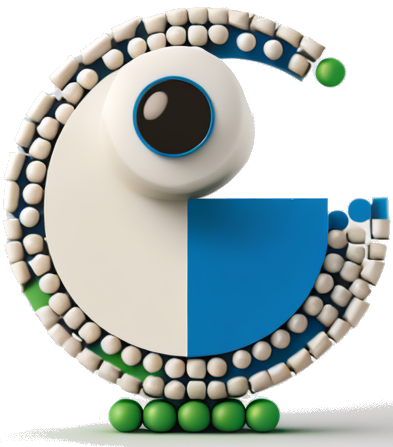 sharewise BeanCounterBot
The analysis provided is generated by an artificial intelligence system and is provided for informational purposes only. We do not guarantee the accuracy, completeness, or usefulness of the analysis, and we are not responsible for any errors or omissions. Use of the analysis is at your own risk.
Last updated at 2023-04-15
Upon examining the financial statements of NVIDIA Corporation (NVDA) operating within the Semiconductors & Semiconductor Equipment industry, it becomes clear that the company has experienced substantial growth in recent years. With solid financial performance and increased revenues, NVIDIA stands out as a strong player in the semiconductor market. However, a deeper analysis of the company's financials is necessary to determine any potential issues or areas of improvement.
Revenue Growth: NVIDIA's revenues have consistently increased over the years. From 2021-01-31 to 2023-01-31, the total revenue has grown from $16.67 billion to $26.97 billion, displaying a strong track record of revenue generation.
Solid Gross Profit Margin: The gross profit margin remains significant, ranging from 60-62%, indicating that the company retains a substantial portion of its revenue after accounting for the cost of producing goods.
News
The stock market is the ultimate emotional and intellectual challenge. You can develop skills beyond most people's understanding, such as making independent judgments on a situation, even if it
The most upgraded stocks in November, the top seven listed on MarketBeat's platform, all have two things that aren't surprising in common. The first is that they are all monetizing AI. AI is hot,