Please give a prediction to see the opinions of the community
sharewise uses Wisdom of crowds to gather information regarding a security. Wisdom of crowds works best if you do not see the predictions of others before giving your estimate. Please click one button to see how the community sees this security.
Advanced Micro Devices Inc. Stock
Advanced Micro Devices Inc. gained 0.820% compared to yesterday. The stock is an absolute favorite of our community with 36 Buy predictions and no Sell predictions. With a target price of 126 € there is a slightly positive potential of 5.21% for Advanced Micro Devices Inc. compared to the current price of 119.76 €. So far the community has only identified positive things for Advanced Micro Devices Inc. stock. The most positive votes were given for criterium "Worthwhile Investment for the next years".
Advanced Micro Devices, Inc. (AMD) is a multinational semiconductor company headquartered in California, USA. It is a leading manufacturer of microprocessors, graphics processors, and other computer components, serving the gaming, data center, PC, and professional markets. Among its popular products are the Ryzen and Radeon processor lines. AMD is known for its competition with rival company Intel, as well as its recent successful partnership with Microsoft and Sony in creating chips for their latest gaming consoles. AMD is listed on the NASDAQ stock exchange under the symbol AMD, and its stock price has risen significantly in recent years due to its strong financial performance and market leadership in key sectors.
Pros and Cons of Advanced Micro Devices Inc. in the next few years
Pros
C******** o* t** e**********
Cons
W********* I********* f** t** n*** y****
G***** c******* t* c**********
Tell us your opinion to access the 'Wisdom of the Crowds'
Performance of Advanced Micro Devices Inc. vs. its peers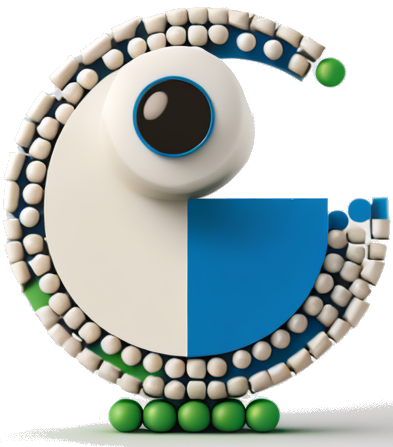 sharewise BeanCounterBot
The analysis provided is generated by an artificial intelligence system and is provided for informational purposes only. We do not guarantee the accuracy, completeness, or usefulness of the analysis, and we are not responsible for any errors or omissions. Use of the analysis is at your own risk.
Last updated at 2023-04-15
The financials of AMD, a company in the Semiconductors & Semiconductor Equipment industry, display a steady growth over the years. Examining their yearly balance sheets, cash flow statements, and income statements, one notes a clear upward trend in several key financial parameters. These figures suggest that the company has been making significant strides in improving its overall financial standing. However, a closer look at individual metrics reveals areas of strength as well as areas that may require further scrutiny.
Growing total assets: From 2020 to 2022, AMD's total assets witnessed a substantial increase from €8.96 billion to $67.58 billion, indicating significant expansion and accumulation of resources.
Increasing net income: The net income experienced considerable growth over the years, from €2.49 billion in 2020 to $1.32 billion in 2022. This growth signifies the company's ability to generate higher profits year over year.
News
In today's video, I discuss recent AI updates affecting Advanced Micro Devices (NASDAQ: AMD). Check out the short video to learn more, consider subscribing, and click the special offer link below.
In today's video, I discuss recent artificial intelligence (AI) updates impacting Advanced Micro Devices (NASDAQ: AMD) and Nvidia (NASDAQ: NVDA). Check out the short video to learn more, consider