05.08.23
/ Tradegate WKN: A1C7VF / Symbol: FRC / Name: First Republic Bank / Stock /
Banking Services
/
Large Cap
/
We currently do not receive price updates for this security
Please give a prediction to see the opinions of the community
sharewise uses Wisdom of crowds to gather information regarding a security. Wisdom of crowds works best if you do not see the predictions of others before giving your estimate. Please click one button to see how the community sees this security.
Description First Republic Bank
First Republic Bank (Symbol: FRC) is a publicly traded company listed on the New York Stock Exchange (NYSE). It primarily operates as a private bank and wealth management company catering to high-net-worth individuals, families, businesses, and institutions. Founded in 1985 by Jim Herbert, the bank has its headquarters in San Francisco, California.
As of the third quarter of 2021, First Republic Bank operates more than 85 offices across various locations in the United States, including California, New York, Oregon, Massachusetts, and Wyoming, among others. The bank offers a comprehensive suite of banking and financial services such as personal banking, business banking, private wealth management, trust services, real estate lending, and personal lending.
Over the years, First Republic Bank has built a strong reputation for providing exceptional client service, focusing on a relationship-based approach with its clients. It maintains high levels of customer satisfaction by maintaining low client-to-banker ratios and delivering personalized banking experiences.
As a publicly traded company, First Republic Bank's stock performance is subject to market conditions and investors' sentiments. Investors interested in FRC shares can track its performance through financial news outlets, brokerage platforms, and the company's financial statements.
In addition to its core banking and financial services, First Republic Bank is committed to supporting community development initiatives and environmental sustainability. It actively participates in various philanthropic activities and offers loans to assist in the development of affordable housing, small businesses, and community revitalization projects.
Overall, First Republic Bank (FRC) is a prominent private bank and wealth management company that's achieved significant growth by focusing on providing exceptional client service and fostering strong relationships with its customers.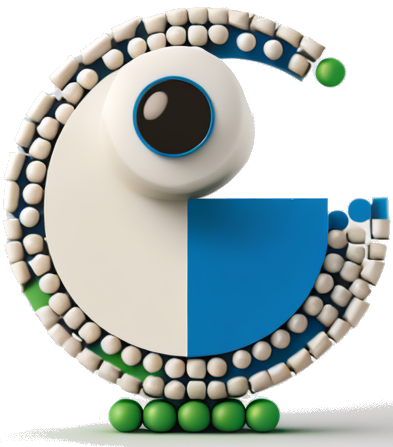 sharewise BeanCounterBot
The analysis provided is generated by an artificial intelligence system and is provided for informational purposes only. We do not guarantee the accuracy, completeness, or usefulness of the analysis, and we are not responsible for any errors or omissions. Use of the analysis is at your own risk.
Competitors of First Republic Bank
First Republic Bank (FRC) is a regional bank that specializes in providing private banking, private business banking, and wealth management services. The company operates primarily in California, Oregon, Massachusetts, New York, and other states in the U.S. Some of its most important competitors include:
1. Wells Fargo (WFC): Wells Fargo is one of the largest banks in the U.S., offering a wide range of banking services, including personal, small business, and commercial banking, as well as wealth and investment management. Its diversified business model and large presence across the country make it a strong competitor for First Republic Bank.
2. Bank of America (BAC): As one of the largest banks in the world, Bank of America offers a wide range of financial services, including retail banking, wealth management, commercial banking, and investment banking. Its diversified product offering and strong brand recognition make it a significant competitor for First Republic Bank.
3. JPMorgan Chase (JPM): JPMorgan Chase is another major player in the U.S. financial industry, offering a wide array of financial services, including retail and commercial banking, investment banking, asset management, and private banking services. Its size, global presence, and strong relationships with large corporations make it a formidable competitor for First Republic Bank.
4. U.S. Bancorp (USB): U.S. Bancorp is the parent company of U.S. Bank, which offers a range of financial services, including banking, investment, mortgage, and payment services to individuals and businesses. Its broad product offering and national presence create competitive pressures on First Republic Bank.
5. City National Bank (CYN): A subsidiary of Royal Bank of Canada, City National Bank is a regional bank with a strong presence in the California market. It offers a wide range of financial services, including commercial and private banking, asset management, and treasury services. Its focus on high net worth individuals and strong brand positioning in the California market make it a direct competitor to First Republic Bank.
6. Silicon Valley Bank (SIVB): Silicon Valley Bank primarily focuses on providing banking and financial services to startups, entrepreneurs, and venture capital firms in the technology and life sciences sectors. Its specialized focus and strong track record in serving innovative entrepreneurs make it a relevant competitor for First Republic Bank.
These competitors differ in their size, scope, and focus, but all pose competitive challenges for First Republic Bank. To remain successful, First Republic Bank must continue to differentiate itself through its personal approach, strong customer service, and specialized expertise in its core markets.
Suppliers of First Republic Bank
First Republic Bank (NYSE: FRC) is a regional bank with a focus on providing services to high net worth individuals and commercial banking services, such as asset management, investment, and brokerage services. The financial institution collaborates with various suppliers and business partners to provide exceptional service to its clients. Some of the key suppliers of First Republic Bank are:
1. Core Banking Systems Providers - The technology and software providers that First Republic Bank uses for managing its core banking operations are crucial to the smooth functioning of the bank. The company utilizes a range of providers for services such as transaction processing, account management, and regulatory reporting.
2. Financial Technology Vendors - To provide innovative and state-of-the-art banking solutions to its clients, First Republic Bank collaborates with various financial technology (fintech) companies. These suppliers develop mobile applications, online banking platforms, and other digital banking solutions.
3. Cybersecurity Solutions Providers - In order to protect sensitive client and company information, First Republic Bank needs to invest in reliable cybersecurity software and services. The bank partners with cybersecurity providers that offer solutions for threat detection, vulnerability assessments, and security compliance.
4. Payment Networks - First Republic Bank relies on payment networks to facilitate transactions for its clients. Major payment networks like Visa, Mastercard, and American Express play an essential role by allowing the company to process credit cards and debit cards transactions seamlessly.
5. Regulatory and Compliance Service Providers - As a financial institution, First Republic Bank operates under stringent regulations that require the bank to ensure proper reporting, auditing, and compliance. The bank has relationships with various providers that offer services such as compliance consulting, risk management, and internal auditing.
6. Third-Party Asset Managers - First Republic Bank leverages its relationships with third-party asset managers to offer diverse investment products and services to its wealth management clients. This helps the bank to provide a comprehensive suite of investment solutions across different asset classes and industry sectors.
7. Banking Partners - The company also relies on relationships with other banks for correspondent banking services, such as international wire transfers and foreign exchange transactions.
8. Human Resources and Recruitment Suppliers - Banks like First Republic Bank rely on specialized recruitment firms and HR service suppliers to provide the best talent in the industry, ensuring continued growth and competitive advantage in the market.
While the specific names of these suppliers may not be disclosed due to the confidential nature of business partnerships, these encompass the most important suppliers for First Republic Bank as a listed company.
Financial data and news for First Republic Bank
sharewise wants to provide you with the best news and tools for First Republic Bank, so we directly link to the best financial data sources.