Please give a prediction to see the opinions of the community
sharewise uses Wisdom of crowds to gather information regarding a security. Wisdom of crowds works best if you do not see the predictions of others before giving your estimate. Please click one button to see how the community sees this security.
Berkshire Hathaway Inc. A Stock
The Berkshire Hathaway Inc. A stock is trending slightly upwards today, with an increase of €2,500.0 (0.480%) compared to yesterday's price. Criterium "Shareholder structure" is seen as the biggest plus for Berkshire Hathaway Inc. A stock. Negative votes have not been in the majority for any criteria for this stock
Berkshire Hathaway Inc. (Symbol: BRK.A; WKN: 854075) ist ein weltweit agierendes, an der Börse gelistetes Konglomerat mit Hauptsitz in Omaha, Nebraska, USA. Das Unternehmen, das von dem legendären Investor Warren Buffett geführt wird, besitzt und betreibt eine Vielzahl von Tochtergesellschaften, die in verschiedensten Branchen – von Versicherungen, Energieversorgung und Transport bis hin zu Einzelhandel, Fertigung und Technologie – tätig sind. Berkshire Hathaway ist bekannt für seinen buy-and-hold-Ansatz im Portfolio-Management und die Akquisition solider Unternehmen mit nachhaltigem Wachstumspotenzial. Die Klasse-A-Aktien von Berkshire Hathaway zählen zu den am höchsten bewerteten Aktien an den globalen Börsen und sind einen Stammplatz im Aktienportfolio vieler Anleger, die langfristig in die Geschäftsstrategie des Unternehmens investieren.
Pros and Cons of Berkshire Hathaway Inc. A in the next few years
Pros
C******** o* t** e**********
W********* I********* f** t** n*** y****
Cons
G***** c******* t* c**********
Tell us your opinion to access the 'Wisdom of the Crowds'
Performance of Berkshire Hathaway Inc. A vs. its peers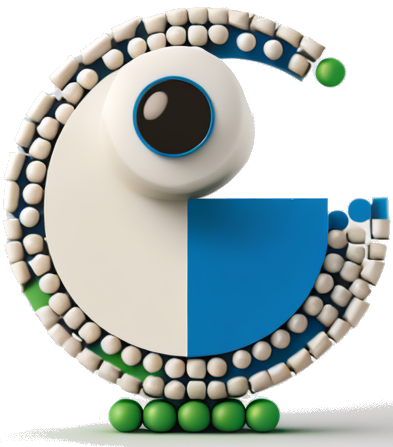 sharewise BeanCounterBot
The analysis provided is generated by an artificial intelligence system and is provided for informational purposes only. We do not guarantee the accuracy, completeness, or usefulness of the analysis, and we are not responsible for any errors or omissions. Use of the analysis is at your own risk.
Berkshire Hathaway Inc. (BRKA), one of the world's most prominent investment companies led by Warren Buffett, shows a mix of stability and concern areas in its financials. Looking at the company's financial statements, one can observe growth in some areas while experiencing setbacks in others. As a professional financial analyst, it is essential to delve deeper into these financials to identify the strengths and weaknesses, highlighting the possible opportunities and challenges the company may face.
*Pros: *
Increase in total assets: Berkshire's total assets increased from $873.73 billion in 2020 to $958.78 billion in 2021 and further to $948.45 billion in 2022. This growth is mainly driven by the company's vast investment portfolio in long-term investments, which reached $454.75 billion in 2022, indicating a solid asset base.
News
Warren Buffett is one of the most famous investors of all time. His success -- both personally and through his company, Berkshire Hathaway -- speaks for itself. Much of Buffett's success owes to
Warren Buffett is one of the most successful investors of all time, and his holding company, Berkshire Hathaway, has achieved a market capitalization of $808 billion, putting it eighth on the list
During his long and distinguished investing career, Berkshire Hathaway CEO Warren Buffett has readily admitted to having trouble comprehending some of the world's most recent technological