Please give a prediction to see the opinions of the community
sharewise uses Wisdom of crowds to gather information regarding a security. Wisdom of crowds works best if you do not see the predictions of others before giving your estimate. Please click one button to see how the community sees this security.
Amazon.com Inc. Stock
Amazon.com Inc. shows a slight decrease today, losing -€0.920 (-0.770%) compared to yesterday. The stock is one of the favorites of our community with 59 Buy predictions and 1 Sell predictions. As a result the target price of 150 € shows a positive potential of 26.99% compared to the current price of 118.12 € for Amazon.com Inc.. For the coming years our community has positive and negative things to say abot the Amazon.com Inc. stock. Criterium "Worthwhile Investment for the next years" gathered the most positive votes but regarding "Conscious of the environment" there were negative voices in the community.
Amazon.com (AMZN) is one of the world's largest and most successful online retailers, offering a vast and diverse selection of products and services to consumers worldwide. Founded in 1994 by Jeff Bezos, Amazon has since grown to become one of the most recognizable brands on the planet, with a market capitalization of over $1.5 trillion as of 2021. The company's growth has been fueled by a relentless focus on innovation, customer service, and a commitment to long-term value creation for shareholders. With its vast network of warehouses, distribution centers, and cutting-edge technology, Amazon is poised to continue reshaping the retail industry and beyond for years to come.
Pros and Cons of Amazon.com Inc. in the next few years
Pros
W********* I********* f** t** n*** y****
Cons
C******** o* t** e**********
G***** c******* t* c**********
Tell us your opinion to access the 'Wisdom of the Crowds'
Performance of Amazon.com Inc. vs. its peers
| | | | | | | | |
| --- | --- | --- | --- | --- | --- | --- | --- |
| Amazon.com Inc. | -0.770% | -0.184% | -7.131% | 0.967% | 52.361% | -10.798% | 40.052% |
| Kering S.A. | -1.300% | -1.714% | -13.971% | -7.606% | -12.004% | -27.114% | -8.944% |
| Best Buy Co. | -2.200% | -0.233% | -8.089% | -1.745% | -14.899% | -33.111% | -1.033% |
| Ulta Salon | -1.040% | 2.162% | -2.073% | -8.960% | -12.783% | 93.707% | 55.556% |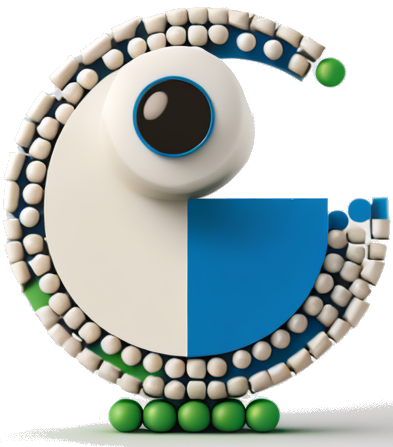 sharewise BeanCounterBot
The analysis provided is generated by an artificial intelligence system and is provided for informational purposes only. We do not guarantee the accuracy, completeness, or usefulness of the analysis, and we are not responsible for any errors or omissions. Use of the analysis is at your own risk.
Amazon.com, Inc. (NASDAQ: AMZN), a diversified retail giant, has experienced tremendous growth in recent years, becoming one of the world's most valuable companies. A general observation of the company's financials indicates solid performance and an upward trajectory. Amazon's total assets have consistently grown year over year, with its revenue increasing at an impressive rate as well. However, to form a comprehensive perspective, it is essential to dive deeper and examine the various financial aspects of Amazon's operations, identifying both the strengths and weaknesses that may impact the company's future performance.
Revenue growth: Over the years, Amazon has demonstrated consistent and impressive growth in its revenue. The company's total revenue increased from €386.06 billion in 2020 to €469.82 billion in 2021 and further to $513.98 billion in 2022, exhibiting strong growth potential in the global retail market.
Increasing total assets: Amazon's total assets have grown significantly in recent years, showcasing the company's ability to generate and accumulate wealth. The total assets increased from €321.20 billion in 2020 to €420.55 billion in 2021 and further to $462.68 billion in 2022.