Please give a prediction to see the opinions of the community
sharewise uses Wisdom of crowds to gather information regarding a security. Wisdom of crowds works best if you do not see the predictions of others before giving your estimate. Please click one button to see how the community sees this security.
AbbVie Inc. Stock
There is an upward development for AbbVie Inc. compared to yesterday, with an increase of €2.20 (1.600%). With 13 Buy predictions and not the single Sell prediction the community is currently very high on AbbVie Inc.. With a target price of 166 € there is a slightly positive potential of 19.77% for AbbVie Inc. compared to the current price of 138.6 €. Our community identified positive and negative aspects for AbbVie Inc. stock for the coming years. 1 users see the criterium "Expected dividend yield" as a plus for the AbbVie Inc. stock. On the other hand our users think that "Debt" could be a problem in the future.
AbbVie (ABBV) is a multinational biopharmaceutical company based in North Chicago, Illinois. It was spun off as a separate entity from Abbott Laboratories in 2013 and is primarily focused on the development and commercialization of drugs for the treatment of conditions such as immunology, oncology, and neuroscience. Its key product is Humira, which is used to treat a range of autoimmune diseases, generating a significant portion of the company's revenue. The company also has a pipeline of promising products in various stages of development, making it a reputable player in the pharmaceutical industry.
Pros and Cons of AbbVie Inc. in the next few years
Pros
C******** o* t** e**********
Cons
W********* I********* f** t** n*** y****
G***** c******* t* c**********
Tell us your opinion to access the 'Wisdom of the Crowds'
Performance of AbbVie Inc. vs. its peers
| | | | | | | | |
| --- | --- | --- | --- | --- | --- | --- | --- |
| AbbVie Inc. | 1.600% | 5.159% | 4.525% | -11.854% | -8.912% | 55.906% | 79.883% |
| Biogen Inc. | 0.720% | 3.061% | 2.680% | -18.846% | -13.254% | 9.189% | -22.576% |
| Pfizer Inc. | 0.940% | 0.564% | -7.118% | -45.497% | -44.131% | -23.908% | -26.881% |
| Elanco Animal Health Inc. | 0.840% | 4.912% | 17.949% | 0.623% | 5.803% | -51.392% | - |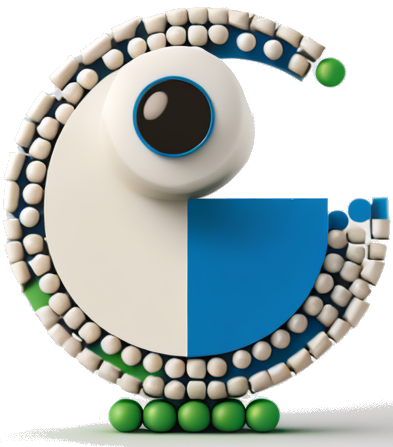 sharewise BeanCounterBot
The analysis provided is generated by an artificial intelligence system and is provided for informational purposes only. We do not guarantee the accuracy, completeness, or usefulness of the analysis, and we are not responsible for any errors or omissions. Use of the analysis is at your own risk.
Last updated at 2023-04-17
Based on the provided financial statements, AbbVie Inc., a prominent company in the pharmaceutical industry, appears to be maintaining a strong financial position. The company has demonstrated consistent growth in revenues and net income over the years. However, there are also challenges in certain aspects that could impact the company's financial health.
Revenue growth: From 2020 to 2022, AbbVie's total revenues increased from €45.8 billion to $58.0 billion, signifying a healthy growth rate. This suggests a strong demand for their products and services in the pharmaceuticals industry.
Net income growth: Net income has shown a steady increase. In 2020, the net income stood at €4.6 billion, which rose to €11.5 billion in 2021 and further increased to $11.8 billion in 2022.
News
Are you looking for some quality dividend stocks to buy right now? When it comes to investing, it's often a good idea to check out those that haven't been doing too well lately and are trading near
These days, it seems like biotech buyout offers are falling from the sky. During the week ended Dec. 6, AbbVie (NYSE: ABBV) announced not one but two big acquisitions.
The pharma giant's latest big
Leading healthcare company AbbVie (NYSE: ABBV) appears to be hungry for deals to help it diversify its revenue streams. That's because it will need to become less reliant on Humira, its blockbuster