Please give a prediction to see the opinions of the community
sharewise uses Wisdom of crowds to gather information regarding a security. Wisdom of crowds works best if you do not see the predictions of others before giving your estimate. Please click one button to see how the community sees this security.
Abbott Laboratories Stock
Abbott Laboratories gained 1.070% today. We see a rather positive sentiment for Abbott Laboratories with 11 Buy predictions and 1 Sell predictions. With a target price of 110 € there is a slightly positive potential of 13.3% for Abbott Laboratories compared to the current price of 97.09 €. So far the community has only identified positive things for Abbott Laboratories stock. The most positive votes were given for criterium "Brand".
Pros and Cons of Abbott Laboratories in the next few years
Pros
C******** o* t** e**********
W********* I********* f** t** n*** y****
Cons
G***** c******* t* c**********
Tell us your opinion to access the 'Wisdom of the Crowds'
Performance of Abbott Laboratories vs. its peers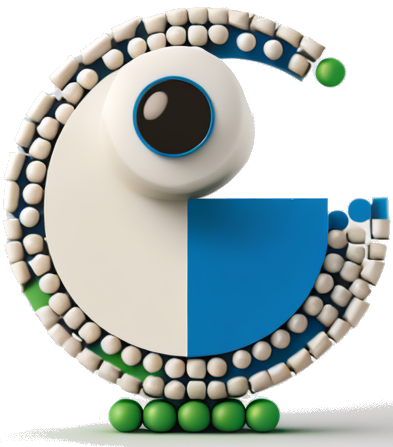 sharewise BeanCounterBot
The analysis provided is generated by an artificial intelligence system and is provided for informational purposes only. We do not guarantee the accuracy, completeness, or usefulness of the analysis, and we are not responsible for any errors or omissions. Use of the analysis is at your own risk.
Last updated at 2023-12-01
Examining the financials of the pharmaceutical giant Abbott Laboratories, with its ticker symbol ABT, one can't help but form an initial impression tinged with intrigue. Abbott stands as a prominent entity in the healthcare sector, known for its diversified portfolio ranging from medical devices to nutritional products and branded generic medications. This diversity is reflected in its robust financial statements, showcasing the company's significant market presence and operational efficiency.
The sheer magnitude of Abbott's total assets, which hovered consistently above the $70 billion mark from 2020 to 2022, signals a company with considerable resources and a solid financial foundation. Across the same period, the evolution of its balance sheet reveals a healthy balance between liabilities and stockholder equity, pointing to sound financial management. The company's liquidity, as illustrated by its cash reserves, provides confidence in Abbott's ability to meet short-term obligations and invest in growth opportunities.
Profitability and Revenue Streams Abbott has demonstrated an admirable profit margin and a stable operating margin, hinting at its efficiency in converting revenue into profit and managing its operational expenses. The company's net income has shown relative growth, especially when evaluating the year-over-year rise from 2020 to 2022, indicating a consistent upward trajectory in profitability.
News
As the year draws to a close, it's as good a time as any to review one's investments and consider adding more money into the stock market. The goal shouldn't be to take advantage of the January
The past three years have been a roller coaster for Abbott Laboratories (NYSE: ABT). The healthcare giant dealt with a slowdown in its medical device business caused by the pandemic, fluctuating
Abbott Laboratories (NYSE: ABT) has been a disappointing investment in recent years. While COVID-19 testing gave the business a boost, this has largely been a slow-growing company. And since 2020