Markets are loving what CAVA's future has to offer
---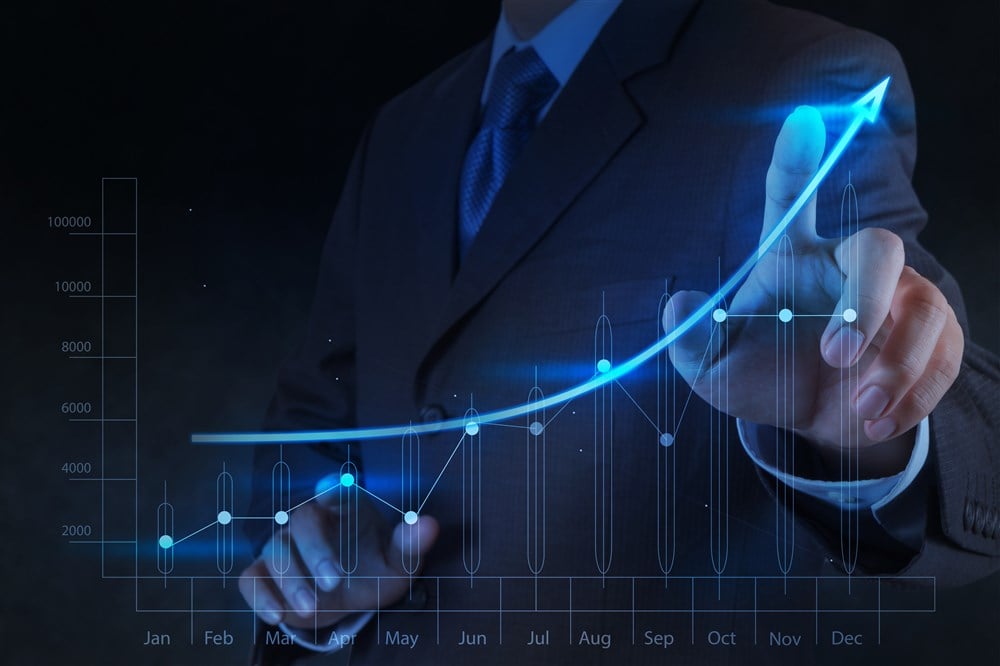 Today's market is interested in one thing and one thing only. That something is growth. That's particularly true when the underlying economy is facing the possibility of stagflation, that is, a lack of growth coupled with sustained high levels of inflation.
Investors are scrambling to find businesses that can deliver growth rates that can beat the economy and the market.  Typically, the answer to this search is found within consumer discretionary stocks. But today, that dynamic seems to be changing. You'll notice a particular situation developing within the restaurant stocks universe.
The industry's darling used to be McDonald's (NYSE: MCD). Then, slowly but surely, Chipotle Mexican Grill (NYSE: CMG) took center stage by outperforming McDonald's in stock performance and business growth. Today, a small up-and-coming name has made a splash, and what comes next may be just what the market is looking for.
New guys on the block 
While carrying a lack of public financial market success, CAVA Group (NYSE: CAVA) is making enough noise on its fundamentals that the market can't help but eventually give it the attention - and valuations - it deserves. When it does, you'll have a decision to make. Here's what you need to know. 
Having its IPO (initial public offering) less than twelve months ago, CAVA does not have much price action to speak of. However, two data points stand out front and center. First, the stock is trading lower today than at its market debut. Second, it is the most discounted stock in the sector!
With the restaurant sector comprising roughly 15 stocks, current prices trade at an average of 82% from 52-week highs. What is CAVA's price action? A tremendous discount of 59% of its 52-week high price. As you will learn in just a bit, the market sees a future that couldn't be further from the present.
For a minute, another company was breathing down the industry's neck. At a comparable size, Shake Shack (NYSE: SHAK) almost made it to the top of the ranks. Now that CAVA has entered the scene, this crown may need a new name inscribed on it.
This is not a story of easy money but of why having a long-term vision - and lots of patience - pays off. Chipotle is now playing a game of defense, while names like McDonald's are on autopilot.
For Shake Shack and CAVA, though, it is trench warfare for a chance to win the market's favor at the mid-cap level.
Only the beginning
With earnings about to be announced, the votes are in regarding where CAVA stock will be headed once the results cross the tape. And that direction is up. By comparing where the market values CAVA relative to other promising names in the sector, such as Shake Shack and Chipotle, you will see who fits the "above industry-average growth" profile.
A valuation multiple such as price-to-earnings will reveal an industry-average ratio of 21.8x. Chipotle, because of its under-construction brand moat and penetration, is valued above the sector at a hefty 39.5x P/E, justified by a successful track record and stability.
Regarding Shake Shack and CAVA, the numbers get a little crazier. Shake Shack has been rewarded with a 154.4x multiple, while CAVA carries a, wait for it... 3418.0x multiple!
What you should know is that these multiples are based on earnings per share projected by analysts for the next twelve months, which means there is a great deal of faith in the part of the market expecting these predictions to come true.
Tesla (NASDAQ: TSLA) stock, once condemned as being too expensive, was once valued at a near 500.0x P/E before outperforming the market by nearly 1,000% in the past five years. The lesson? Markets are willing to pay obscene prices for a stock they believe will grow sharply.
So, while the restaurant industry is expected to grow its EPS by an average of 17.8% next year, CAVA analysts point to something like 133.3%. Shake Shack? A shadow of the previous, though still impressive at a 54.2% projected growth rate.
CAVA's last quarterly earnings results indicated sales growth of 62.4% over the past year, with record gross margins and store-count growth that could mimic those promised by 2021 meme stocks. The main thing that sets CAVA apart from other high-growth and small-capitalization names is this:
Net income for the same period in 2022 was a loss of $8.2 million. Fast-forward a year, and the business generated a net income of $6.5 million, a trend that will be hard to stop.
So, when the next quarter release comes around, you bet the market will be proven right for overpaying, and the stock? Well, that one will be a rally you won't want to miss.
Source MarketBeat
Chipotle Mexican Grill Inc. gained 0.610% compared to yesterday.
The stock is an absolute favorite of our community with 29 Buy predictions and no Sell predictions.
With a current price of 2083.0 € Chipotle Mexican Grill Inc. is right around the predicted target price of 2091 €.
---
Comments