How to Check Your 401(k) Balance
---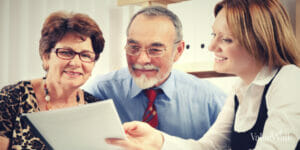 If you started a 401(k) and then forgot about it, you may be wondering how you can check back in on the account and see how it's doing. In this article, we'll cover how to check your 401(k), how often you should check it and what you should be looking for. 
If you want personalized financial advice on how to prepare for retirement, consider working with a financial advisor.
What Is A 401(k)?
A 401(k) is a tax-advantaged retirement plan. A 401(k) is set up through your employer and allows you to contribute a percentage of your paychecks to retirement. With traditional 401(k)s, that money comes out of your paycheck before it's taxed. And you only pay taxes when you withdraw from your 401(k) in retirement.
While there is a limit on how much you can contribute to your 401(k) each year—and in 2023 that amount is $22,500—you can otherwise choose what percentage of your earnings you'd like to divert to your retirement savings. The catch-up contribution limit for employees aged 50 and over who participate in 401(k) is $7,500.
Some employers will offer a 401(k) match and the percentage will vary from each company. For example, if you contribute 5% of your paycheck, your employer will contribute the same amount for each paycheck if they offer that percentage. 
Employer matching can double the amount of money you're saving for retirement. So most people should take full advantage of their employer match if one is offered.
Why Is It Important To Check Your 401(k)?
As you age and your overall financial picture changes, you may need to revisit how much you're contributing and your investment strategy.
That said, there are good reasons for checking on your 401(k) to see how it's progressing. As you age and your overall financial picture changes, you may need to revisit how much you're contributing and your investment strategy. 
It's important to keep track of which funds are performing well and which are not in your 401(k). If your 401(k) has funds that are doing well, you want to make sure to maintain good asset allocation and diversify your portfolio.
Rebalancing your portfolio can go a long way as well. Markets change, and you want to ensure that the assets in your portfolio are appropriately allocated to meet your timelines, goals and risk tolerance. Rebalancing when needed can help you during a market downturn.
Not checking your 401(k) can do serious damage to your retirement goals. Looking at your 401(k) regularly will allow you to notice if you need to make tweaks to stay on track.
How Often Should You Check Your 401(k)?
Even though checking on your 401(k) is important, it's not something you should be doing every day, every week or even every month. Many experts will advise you to check in between two to four times a year. 
When you check-in, you should examine your balance and your investment portfolio with an eye to the future. Are you on track to retire as planned? These days, many 401(k) portals will offer tools to help you forecast and see if your current contribution and investment strategy have you on the right trajectory.
You can also use a 401(k) calculator like SmartAsset's to take a look at how your current plan and situation are likely to work out in the long run.
How To Locate All Of Your 401(k)s
If you know you have a 401(k) out there. But you don't know how to find it, there are basically three options you can use.
First, contact the employer who sponsored the 401(k). If it's your current company, you can speak to a human resources representative and ask them to help you get into your account. And if it's a past employer, as long as they're still in business you can do the same.
If the employer is out of business and you can't reach out, time for a little detective work. Go through your financial statements, your email and any other place you may be stashing important documents and see if you can find a statement.
If you find a statement for your 401(k), you can reach out to the financial institution that services your 401(k) and gain access that way.
In addition, you may be able to find more information by searching the National Registry of Unclaimed Retirement Benefits. Enter your Social Security number and see if any information comes up.
Other places to search are the U.S. Department of Labor's Abandoned Plan database and their Form 5500 database. Since companies have to file a Form 5500 for employee benefit plans, you may be able to find contact information for a plan administrator.
How to Contact Your 401(k) Administrators
According to the Society for Human Resource Management, the plan administrator is an officer or employee of the company that holds the 401(k). This person ensures the plan is administered correctly and oversees ongoing activities related to the plan. The most straightforward method would be to call that company and ask to speak with the plan administrator.
Another way to track down your 401(k) administrator is to use the above-mentioned Form 5500 database from the Department of Labor—your administrator's contact information should be on the form. That information may also be on your 401(k) statements if you were able to track one down. 
Bottom Line
Checking your 401(k) balance is an important practice to make sure your retirement savings are on track. If you can't find your 401(k), contact the employer you opened the 401(k) with to gain access.
Tips For A Successful Retirement
Planning for retirement can be a challenging proposition with a multitude of factors. A financial advisor can take a comprehensive look at your finances and help manage your money on your behalf. SmartAsset's free matching tool matches you with up to three vetted financial advisors who serve your area. And you can interview your advisor matches at no cost to decide which one is right for you. If you're ready to find an advisor who can help you achieve your financial goals, get started now.
Will you have enough to retire? Use SmartAsset's 401(k) calculator to figure out how your income, employer matches, taxes and other factors will affect how your 401(k) grows over time.
The post How to Check Your 401(k) Balance appeared first on SmartAsset Blog.
Source valuewalk
National Cinemedia Inc. took a tumble today and lost -€0.061 (-18.950%).
Our community is currently low on National Cinemedia Inc. with 1 Buy predictions and 4 Sell predictions.
On the other hand, the target price of 3 € is above the current price of 0.27 € for National Cinemedia Inc., so the potential is actually 1022.75%.
---
Comments