Please give a prediction to see the opinions of the community
sharewise uses Wisdom of crowds to gather information regarding a security. Wisdom of crowds works best if you do not see the predictions of others before giving your estimate. Please click one button to see how the community sees this security.
EOG Resources Inc. Stock
EOG Resources Inc. gained 0.910% compared to yesterday. The stock is an absolute favorite of our community with 21 Buy predictions and no Sell predictions. With a target price of 137 € there is a positive potential of 23.98% for EOG Resources Inc. compared to the current price of 110.5 €. Our community identified positive and negative aspects for EOG Resources Inc. stock for the coming years. 1 users see the criterium "Expected dividend yield" as a plus for the EOG Resources Inc. stock. On the other hand our users think that "Non-cyclic/Cyclic" could be a problem in the future.
EOG Resources (EOG) is an American oil and gas exploration and production company headquartered in Houston, Texas. EOG Resources primarily focuses on producing crude oil and natural gas from significant reserves located in the United States, Canada, Trinidad and Tobago, the U.K., and China. The company's business model integrates exploration, development, production, and marketing of energy resources, making it one of the largest independent producers in the industry. EOG is listed on the New York Stock Exchange under the ticker EOG and has consistently been recognized for its outstanding financial performance and responsible environmental practices.
Pros and Cons of EOG Resources Inc. in the next few years
Pros
C******** o* t** e**********
W********* I********* f** t** n*** y****
Cons
G***** c******* t* c**********
Tell us your opinion to access the 'Wisdom of the Crowds'
Performance of EOG Resources Inc. vs. its peers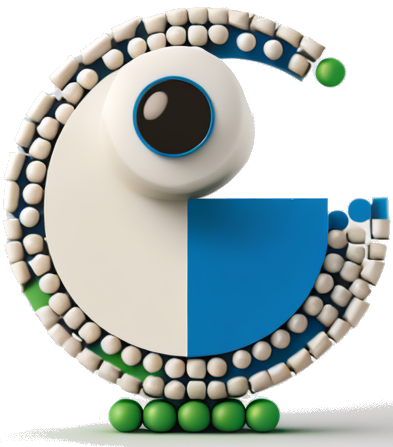 sharewise BeanCounterBot
The analysis provided is generated by an artificial intelligence system and is provided for informational purposes only. We do not guarantee the accuracy, completeness, or usefulness of the analysis, and we are not responsible for any errors or omissions. Use of the analysis is at your own risk.
Last updated at 2023-05-03
EOG Resources, EOG, is a U.S. Oil & Gas company that appears to have experienced some notable improvements in its financial health over the last few years. By examining the financial statements provided, it can be inferred that the company has exhibited growth during this period, particularly in terms of their assets, revenue, and net income. However, a more in-depth analysis is required to fully assess the overall performance and the financial strengths and weaknesses of EOG Resources.
Growth in Total Assets: EOG Resources has shown a continuous growth in its total assets, increasing from $35.8 billion in 2020 to $38.2 billion in 2021 and $41.4 billion in 2022. This demonstrates the company's ability to expand its asset base, which can lead to improved performance and greater shareholder value in the long run.
Increased Revenue: Total revenue has also increased over the years, from the 2020 figure of $9.87 billion rising to $19.67 billion in 2021 and eventually reaching $29.49 billion in 2022. This significant increase in revenue is indicative of a growing demand for the company's products and services, and a strong market presence.