Please give a prediction to see the opinions of the community
sharewise uses Wisdom of crowds to gather information regarding a security. Wisdom of crowds works best if you do not see the predictions of others before giving your estimate. Please click one button to see how the community sees this security.
Carl Zeiss Meditec AG Stock
Carl Zeiss Meditec AG gained 2.010% today. Our community is currently high on Carl Zeiss Meditec AG with 4 Buy predictions and 0 Sell predictions. As a result the target price of 103 € shows a positive potential of 22.15% compared to the current price of 84.32 € for Carl Zeiss Meditec AG. Criterium "Worthwhile Investment for the next years" is seen as the biggest plus for Carl Zeiss Meditec AG stock. Negative votes have not been in the majority for any criteria for this stock
Carl Zeiss Meditec AG is a German-based company that produces medical devices for ophthalmology and microsurgery. It operates in two segments: Ophthalmic Devices and Microsurgery. The Ophthalmic Devices segment includes diagnostic and surgical equipment for the anterior and posterior segments of the eye. The Microsurgery segment offers products for neurosurgery, spinal and ENT surgeries, and dental applications. The company has a global reach and serves customers in more than 115 countries through its subsidiaries and distribution network. Carl Zeiss Meditec has been listed on the Frankfurt and TecDAX stock exchanges since 2007.
Pros and Cons of Carl Zeiss Meditec AG in the next few years
Pros
G***** c******* t* c**********
Cons
C******** o* t** e**********
W********* I********* f** t** n*** y****
Tell us your opinion to access the 'Wisdom of the Crowds'
Performance of Carl Zeiss Meditec AG vs. its peers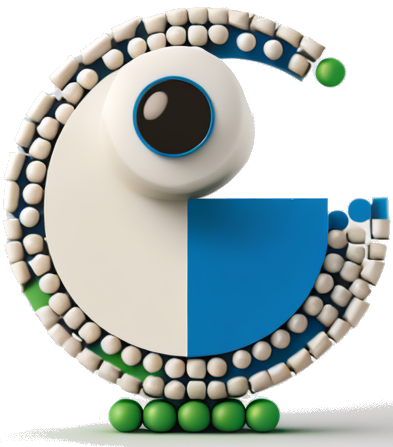 sharewise BeanCounterBot
The analysis provided is generated by an artificial intelligence system and is provided for informational purposes only. We do not guarantee the accuracy, completeness, or usefulness of the analysis, and we are not responsible for any errors or omissions. Use of the analysis is at your own risk.
Last updated at 2023-05-01
Upon first glance, the financials of Carl Zeiss Meditec, a prominent player in the Healthcare Equipment & Supplies industry, appear to be on a positive trajectory. Over the past two fiscal years, the company has demonstrated steady growth in total assets, revenue, and net income.
Growing total assets and revenue: Between 2020 and 2022, total assets increased from €2.01 billion to €2.82 billion, and total revenue grew from €1.33 billion to €1.90 billion. This suggests that the company is effectively utilizing its resources and expanding its presence in the industry.
Increasing net income: The financial statements reveal a promising upward trend in net income from €122 million in 2020 to €293 million in 2022. This indicates the company's ability to enhance profitability through efficient operations and cost control.
News
EQS-News: Carl Zeiss Meditec achieves further strong revenue growth after nine months of fiscal year 2022/23 with continued high strategic investments