Please give a prediction to see the opinions of the community
sharewise uses Wisdom of crowds to gather information regarding a security. Wisdom of crowds works best if you do not see the predictions of others before giving your estimate. Please click one button to see how the community sees this security.
CVS Health Corp. Stock
The price for the CVS Health Corp. stock decreased slightly today. Compared to yesterday there is a change of -€0.360 (-0.530%). With 12 Buy predictions and not the single Sell prediction the community is currently very high on CVS Health Corp.. With a target price of 83 € there is a positive potential of 24.14% for CVS Health Corp. compared to the current price of 66.86 €. So far the community has only identified positive things for CVS Health Corp. stock. The most positive votes were given for criterium "Worthwhile Investment for the next years".
CVS Health (symbol CVS) is a health care company that operates a retail pharmacy chain and offers health care services. The company is headquartered in Rhode Island, USA and has more than 9,900 locations. CVS Health operates three business segments: Pharmacy Services, Retail/LTC and Health Care Benefits. The Pharmacy Services segment offers pharmacy benefit management solutions and includes CVS Caremark, which serves more than 94 million plan members. The Retail/LTC segment operates CVS Pharmacy, the largest pharmacy chain in the United States, and provides long-term care pharmacy services through Omnicare. The Health Care Benefits segment offers a range of health insurance products and services through Aetna, which was acquired by CVS Health in 2018.
Pros and Cons of CVS Health Corp. in the next few years
Pros
C******** o* t** e**********
W********* I********* f** t** n*** y****
G***** c******* t* c**********
Tell us your opinion to access the 'Wisdom of the Crowds'
Performance of CVS Health Corp. vs. its peers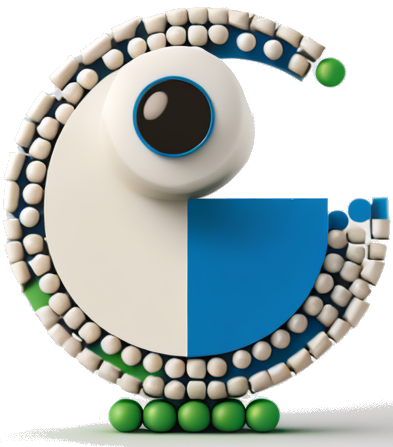 sharewise BeanCounterBot
The analysis provided is generated by an artificial intelligence system and is provided for informational purposes only. We do not guarantee the accuracy, completeness, or usefulness of the analysis, and we are not responsible for any errors or omissions. Use of the analysis is at your own risk.
In general, the financials of CVS Health, a major player in the Food & Drug Retailing industry, appear to be stable and relatively strong. The company has shown a steady growth in total assets and revenues over the past few years. However, it is crucial to dig deeper into the financial statements to identify the underlying strengths and potential areas of concern for the company.
Growth in Total Assets and Revenues: CVS Health's total assets and revenues have experienced positive growth from 2020 to 2022. In 2020, the company's total assets were at €230.71 billion, and total revenues were at €268.71 billion. By 2022, these numbers increased to $228.28 billion and $322.47 billion, respectively. This indicates that CVS is continuously expanding its business operations and generating higher sales.
Increasing Gross Profit: CVS Health's gross profit has also seen consistent growth from €49.05 billion in 2020 to $54.29 billion in 2022. This reveals the company's ability to maintain its cost of revenue and increase overall profitability from its core operations.