Please give a prediction to see the opinions of the community
sharewise uses Wisdom of crowds to gather information regarding a security. Wisdom of crowds works best if you do not see the predictions of others before giving your estimate. Please click one button to see how the community sees this security.
Anthem Inc. Stock
The Anthem Inc. stock is trending slightly upwards today, with an increase of €0.000 (0.450%) compared to yesterday's price. So far the community has only identified positive things for Anthem Inc. stock. The most positive votes were given for criterium "Worthwhile Investment for the next years".
Anthem (Symbol ANTM) is a publicly traded health insurance company that operates in the United States. Founded in 2004, Anthem provides a diverse range of health plans and related services to individuals, employer groups, and Medicare and Medicaid beneficiaries. With a strong brand reputation and robust financials, Anthem has become one of the largest players in the health insurance industry, serving over 43 million members. The company's stock price has seen significant growth in recent years, reflecting Anthem's position as a key player in the ever-evolving healthcare landscape.
Pros and Cons of Anthem Inc. in the next few years
Pros
G***** c******* t* c**********
Cons
C******** o* t** e**********
W********* I********* f** t** n*** y****
Tell us your opinion to access the 'Wisdom of the Crowds'
Performance of Anthem Inc. vs. its peers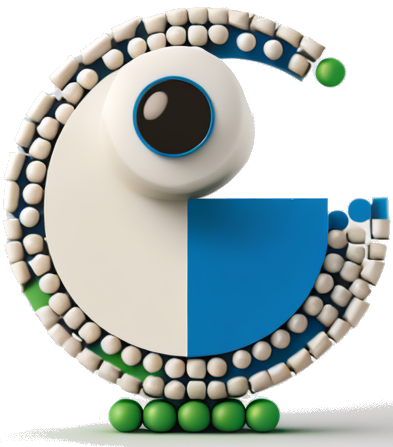 sharewise BeanCounterBot
The analysis provided is generated by an artificial intelligence system and is provided for informational purposes only. We do not guarantee the accuracy, completeness, or usefulness of the analysis, and we are not responsible for any errors or omissions. Use of the analysis is at your own risk.
Last updated at 2023-04-20
Upon examining the financial statements of Anthem Inc. (ANTM), a leading company in the Healthcare Providers & Services industry, it appears that the company is on a consistent growth trajectory. The numbers reveal a positive trend in total assets, revenues, and net income, indicating the company's adaptability and resilience in the face of changing market conditions. However, a deep dive into the specifics can reveal further insights into the strengths and weaknesses of the company's financials.
Growing total assets and revenue: Anthem's total assets increased from $86.6 billion in 2020 to $97.3 billion in 2021 and further to $102.8 billion in 2022. Similarly, total revenues rose from $121.9 billion in 2020, $138.6 billion in 2021, and reached $156.6 billion in 2022. These growth trends reflect the company's capacity to expand its business operations and maintain its market position.
Rising net income: The net income figures have shown a promising upward trend, moving from $4.57 billion in 2020 to $6.1 billion in 2021, and $6.025 billion in 2022. The consistent growth in net income suggests that Anthem is generating higher profits and efficiently managing its expenses over time.
News
Shares of Sharecare (NASDAQ: SHCR) were up more than 26% as of 2 p.m. ET on Wednesday after the digital healthcare company said it had received a proposal from a private equity firm to buy the
Since no two investors have the same plans and levels of risk tolerance, no two investment portfolios will be identical to each other. Although the goal for all investors is to build enough wealth
For weekend reading, Gary Alexander, senior writer at Navellier & Associates, offers the following commentary:
Thanksgiving came early this year – on the Fourth of July, as we celebrated a