Even at a 2-year high, DraftKings is a winning bet
---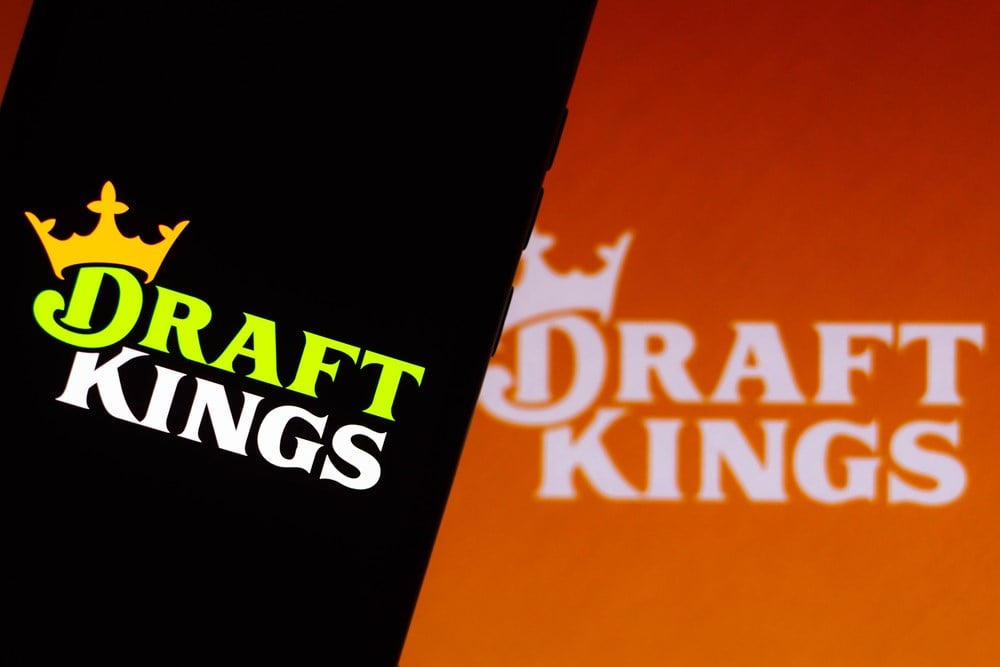 When contemplating the appropriate wager on DraftKings Inc. (NASDAQ: DKNG) stock, investors should take the over.
Despite trading at its highest level since November 2021, the digital sports entertainment leader has major league momentum on its side. Thanks to much improved financial results, its shares have tripled year-to-date. With DraftKings expected to do even better in 2024, it may not be long before the Boston-based company is waved home.
DraftKings' latest run follows an MVP-caliber third quarter performance. Earlier this month, management announced that Q3 revenue rose 57% year-over-year to $790 million, driven by a 40% jump in monthly unique players (MUPs). Aside from customer additions, DraftKings benefited from higher customer wagers, promotion success and expansion into new jurisdictions. Although the company posted a net loss of $0.35 per share, this was narrower than last year's Q3 loss and much better than the consensus expectation. 
The results show that even in a tough discretionary spending environment, Americans continue to spend on online gaming. While casino and horse racing operators have witnessed a pullback, consumers have embraced being able to gamble on their favorite sports and slots from the comfort of their own home. This makes DraftKings an early favorite to perform well in 2024 when inflation and interest rate pressures are expected to subside.
What are DraftKings' growth drivers?
DraftKings' growth trajectory is rooted in its daily fantasy sports business. The product is available in 44 U.S. states in addition to various Canadian provinces and the United Kingdom. Daily fantasy sports is a valuable flagship asset that drives brand recognition, but it competes in a crowded, mature market that includes FanDuel and several other competitors. 
To reduce its dependence on daily sports, DraftKings is tapping the faster growing online sports betting (OSB) space. Since it already has partnerships with all major sports leagues (NFL, NHL, NBA, MLB) plus the PGA Tour, NASCAR and UFC, the name of the game is expanding into new geographies. In September 2023, Kentucky became the latest state to grant the DraftKings Sportsbook a license. Last month, DraftKings reached a deal with the Passamaquoddy Tribe to launch its online sportsbook in Maine. If regulators approve, Maine would become the 25th state in which DraftKings is permitted to operate mobile or retail sports betting. And with legislation active in several other states, it's a safe bet that DraftKings will soon cover more than half of the U.S. map. 
The up and coming iGaming business represents the next wave of growth. DraftKings currently operates online casino games in eight states and Ontario, Canada, under its namesake Golden Nugget Online Gaming brands. This summer, Pennsylvania became the latest state to allow residents to play the 500+ slots and table games on the Golden Nugget online casino app.
Combined with robust top line growth, declining customer acquisition costs have DraftKings on a path to profitable long-term growth. Although the company has yet to record a quarterly profit, that could change as soon as the current quarter. Wall Street's earnings per share (EPS) forecast for the fourth quarter of 2023 is $0.14, which would be a big league improvement from the $0.53 per share net loss posted in the fourth quarter of 2022. It would also set the stage for a more favorable economic backdrop in 2024 when, absent mounting losses, deep-pocketed institutional investors may take greater interest in the stock. 
Does DraftKings stock have more upside?
Management is forecasting 2024 revenue to be in the $4.5 billion to $4.8 billion range. Since DraftKings is not yet profitable, this estimate is our best guide to assessing the stock's valuation. At the midpoint, the guidance implies that the company will generate sales of $10.00 per share. 
This means the stock is trading at 3.5x next year's sales. Over the last 24 months, DKNG has traded between 2x and 17x sales. So from a valuation perspective, there is still a lot of room for multiple expansion. If the price-to-sales ratio expands by 50% to 7x, the stock price would double to $70.
Sell-side research firms also see plenty of room for DKNG to run. Since the November 2nd Q3 earnings release, the vast majority of opinions have been bullish. On Monday, Susquehanna became the latest to call DraftKings a buy, raising its price target to $42. Other analyst price targets have climbed well into the $40's and even $ 50s. 
Bottom line: online sports betting is becoming an increasingly popular activity here in the U.S. and internationally. DraftKings is leading the game — and likely to build on its lead in 2024.
Source MarketBeat
There is an upward development for DraftKings Inc. compared to yesterday, with an increase of €0.49 (1.490%).
With 37 Buy predictions and 4 Sell predictions DraftKings Inc. is one of the favorites of our community.
With a target price of 37 € there is a slightly positive potential of 10.98% for DraftKings Inc. compared to the current price of 33.34 €.
---
Comments