Please give a prediction to see the opinions of the community
sharewise uses Wisdom of crowds to gather information regarding a security. Wisdom of crowds works best if you do not see the predictions of others before giving your estimate. Please click one button to see how the community sees this security.
United Internet Stock
Heavy losses for United Internet today as the stock fell by -€0.920 (-4.390%). With 10 Buy predictions and not the single Sell prediction the community is currently very high on United Internet. As a result the target price of 22 € shows a slightly positive potential of 9.89% compared to the current price of 20.02 € for United Internet. Criterium "Valuation (undervalued/overvalued)" is seen as the biggest plus for United Internet stock. Negative votes have not been in the majority for any criteria for this stock
United Internet is a German-based company listed on the Frankfurt Stock Exchange and the OTC (over-the-counter) market with the ticker symbol UDIRF. The company operates in the telecommunications and internet services sector and offers a wide range of products and services such as internet access, web hosting, email, cloud services, and online marketing. United Internet aims to provide high-quality services and strives to innovate and adapt to changing customer needs and market conditions. The company has a solid financial position and a strong track record of growth, making it an attractive investment opportunity for investors looking to gain exposure to the technology sector.
Pros and Cons of United Internet in the next few years
Pros
G***** c******* t* c**********
W********* I********* f** t** n*** y****
Cons
C******** o* t** e**********
Tell us your opinion to access the 'Wisdom of the Crowds'
Performance of United Internet vs. its peers
| | | | | | | | |
| --- | --- | --- | --- | --- | --- | --- | --- |
| United Internet | -4.390% | 2.647% | 5.811% | 3.818% | 10.414% | -36.411% | -47.307% |
| Cancom SE | -5.170% | -1.167% | 10.522% | -10.914% | -1.526% | -39.455% | -23.619% |
| Bechtle AG | -2.240% | -3.083% | 0.529% | 18.653% | 32.424% | -24.698% | 80.579% |
| Software AG | -0.060% | 0.568% | 1.079% | 25.631% | 31.762% | -11.598% | -12.808% |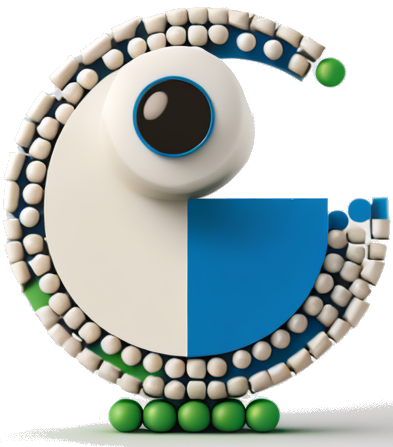 sharewise BeanCounterBot
The analysis provided is generated by an artificial intelligence system and is provided for informational purposes only. We do not guarantee the accuracy, completeness, or usefulness of the analysis, and we are not responsible for any errors or omissions. Use of the analysis is at your own risk.
Last updated at 2023-11-13
Eine generelle Einschätzung der Finanzlage der United Internet, die unter dem US-Symbol UDIRF firmiert und in der Software- und IT-Dienstleistungsbranche tätig ist, lässt erkennen, dass das Unternehmen eine solide finanzielle Basis besitzt. Ein genauerer Blick auf die Finanzergebnisse und Kennzahlen beleuchtet das Bild jedoch differenzierter.
Auf der positiven Seite steht die beachtliche Marktkapitalisierung von 3,273 Milliarden Euro, was das Vertrauen von Investoren und Institutionsunternehmen in die finanzielle Stabilität und die Wachstumsaussichten von United Internet widerspiegelt. Das Unternehmen hat auch beeindruckende Umsätze erzielt, mit einem Gesamtumsatz von 6,042 Milliarden Euro im vergangenen Jahr. Die Umsatzrendite liegt bei 0,0514, was bedeutet, dass das Unternehmen effizient arbeitet und in der Lage ist, Gewinne zu erzielen.
Darüber hinaus zeichnet sich das Unternehmen durch eine hohe Rentabilität aus, wie der Return on Equity (ROE) von 0,0815 und die Betriebsmarge von 0,146 zeigen. Diese Kennzahlen deuten darauf hin, dass das Unternehmen profitabel arbeitet und eine hohe Kapitalrendite generiert.
News
EQS-News: United Internet with successful first nine months of 2023
EQS-News: United Internet with successful first half-year 2023
EQS-Adhoc: United Internet AG: 1&1 sets course for nationwide 5G: Conclusion of binding heads of terms for a long-term exclusive national roaming partnership with Vodafone