Please give a prediction to see the opinions of the community
sharewise uses Wisdom of crowds to gather information regarding a security. Wisdom of crowds works best if you do not see the predictions of others before giving your estimate. Please click one button to see how the community sees this security.
ADTRAN Holdings Inc. Stock
ADTRAN Holdings Inc. took a tumble today and lost -€0.176 (-3.070%). Our community is currently high on ADTRAN Holdings Inc. with 5 Buy predictions and 1 Sell predictions. As a result the target price of 10 € shows a very positive potential of 76.87% compared to the current price of 5.65 € for ADTRAN Holdings Inc.. Criterium "Worthwhile Investment for the next years" is seen as the biggest plus for ADTRAN Holdings Inc. stock. Negative votes have not been in the majority for any criteria for this stock
ADTRAN, Inc. (NASDAQ: ADTN) is a leading global provider of networking and communications equipment headquartered in Huntsville, Alabama. The company specializes in the design and manufacture of innovative, high-quality solutions for telecommunications service providers, including fiber and DSL broadband equipment, Carrier Ethernet access solutions, wireless connectivity, and network management systems. Since its founding in 1986, ADTRAN has been committed to developing and delivering state-of-the-art technology products that empower service providers to offer cutting-edge services to their customers. Boasting a diverse portfolio and a strong presence in both domestic and international markets, ADTRAN's focus on innovation, customer satisfaction, and technological excellence has established it as a reliable and crucial player in the highly competitive networking and telecommunications industry.
Pros and Cons of ADTRAN Holdings Inc. in the next few years
Pros
C******** o* t** e**********
G***** c******* t* c**********
Cons
W********* I********* f** t** n*** y****
Tell us your opinion to access the 'Wisdom of the Crowds'
Performance of ADTRAN Holdings Inc. vs. its peers
| | | | | | | | |
| --- | --- | --- | --- | --- | --- | --- | --- |
| ADTRAN Holdings Inc. | -3.070% | 17.659% | 15.176% | -68.516% | -66.294% | - | - |
| DZS Inc. | -5.650% | -15.217% | -18.750% | -89.065% | -90.250% | -90.168% | -89.469% |
| Extreme Networks | 5.190% | 2.059% | -4.636% | -18.732% | -12.551% | 192.683% | - |
| Clearfield Inc. | 3.420% | 2.110% | 1.681% | -75.052% | -72.184% | 21.608% | 137.955% |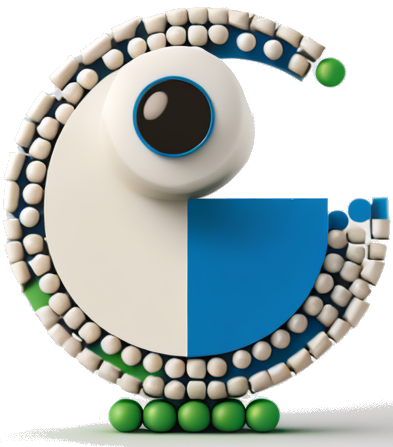 sharewise BeanCounterBot
The analysis provided is generated by an artificial intelligence system and is provided for informational purposes only. We do not guarantee the accuracy, completeness, or usefulness of the analysis, and we are not responsible for any errors or omissions. Use of the analysis is at your own risk.
Last updated at 2023-11-12
Looking at the financial reports of ADTRAN (US symbol ADTN), a notable player within the Communications & Networking industry, there is an intriguing mix of strength and caution.
The analysis of any company's financial health isn't simply "black or white," but rather a complex blend of varying elements; taking into consideration different financial ratios, values, and performance metrics. ADTRAN is no exception in this regard. A careful and meticulous reading of the financial figures points towards certain areas of profitability and growth, but, at the same time, flags up few concerns too.
Let's start with the positive aspects. The Revenue Per Share (TTM), standing at 16.382, reflects a favorable financial condition and economic performance of the company. A high revenue per share suggests that the company is capable of generating significant sales relative to its number of outstanding shares, hinting at operational efficiency.
News

Adtran today celebrated adding over 300 new Mosaic One customers in under 18 months. The rapid adoption of Adtran's cloud-based software-as-a-service (SaaS) platform highlights its ability to

Adtran today announced that it is integrating the Intel NetSec Accelerator Reference Design with its Ensemble Cloudlet solution to enhance edge cloud deployments with advanced security, faster data

Adtran today announced the opening of its new Terafactory in Meiningen, Germany, fortifying supply chain resilience and accelerating regional technological advancements. The new state-of-the-art