Shake Shake Board Shakeup Shoots Shares Higher
---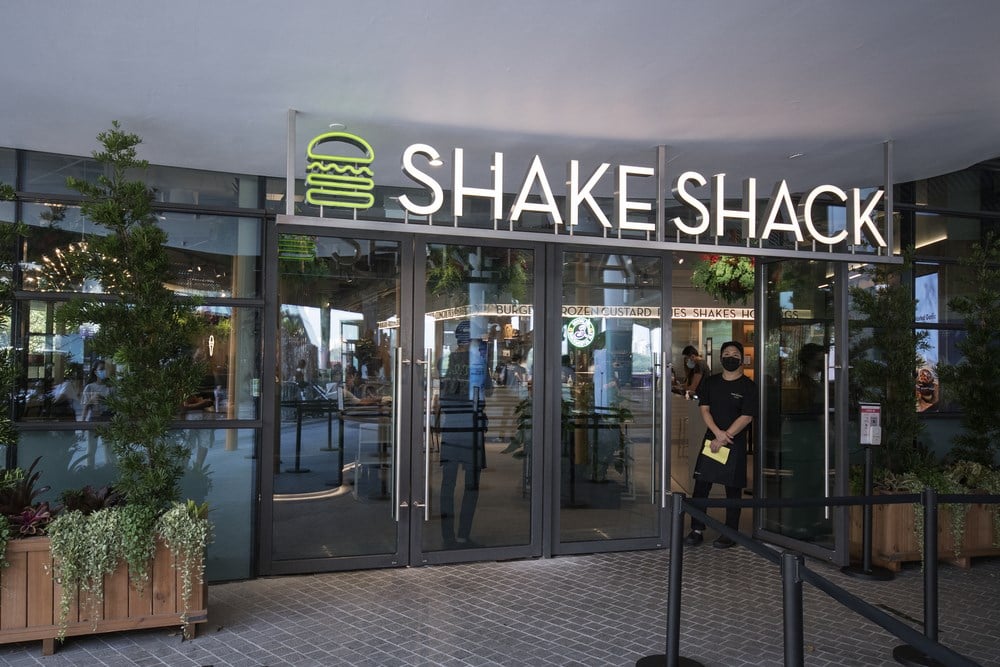 Shares of Shake Shack Inc. (NYSE: SHAK) shimmied higher on news Engaged Capital, an activist investor was seeking a bigger role in the company's operations, including board seats.
The stock gapped up 7.81% on May 15, as investors were optimistic that Engaged could bring some shakeups to boost profitability and share price. 
The May 15 price rise was the second time in May that Shake Shack gapped higher; shares rose 16.57% on May 4, after the company reported a narrower-than-expected second-quarter loss. 
Cooperation Agreement
It was initially reported that California-based Engaged was pushing for three board seats, but in a May 16 Shake Shack news release, the company said it had entered a "cooperation agreement" with Engaged. The release noted that one new board member had been named, and another would be named soon. 
According to reports, the two companies have been in discussions for several months. 
At the end of the first quarter, Engaged owned 1,717,943 shares, valued at  $95,328,657. As of May 16, that totaled about 4% of outstanding shares.
While Shake Shack's price performance has kept pace with a recent rally in the restaurant industry, it's been lagging in terms of profitability. Shake Shack earnings data show the company reported losses in each of the past three years. The company has clearly struggled to get back to pre-pandemic growth rates, but other restaurant chains managed to remain profitable in 2020, and have grown net income since then.  
Fewer Office Workers Going To Lunch
One issue for Shake Shack has been its reliance on urban locations, which, pre-pandemic, were chock full of hungry office workers filling up restaurants at lunchtime. According to the company, much of its real-estate footprint "has been centered in urban, office, travel and dynamic traffic-driving sales environments." Those sites made up about 41% of domestic company-operated stores at the end of last year. 
In filings, the company also noted that its financial performance is highly dependent on restaurants located in the Northeast and the New York City metropolitan area.
Those locations comprised about 31%, or 79 out of 254, of total domestic company-operated restaurants at the end of 2022. 
In the most recent earnings conference call, CFO Katie Fogerty addressed that situation, saying, "Covid has had a larger impact on our business than many of our competitors, and its lingering impacts on consumer mobility patterns, including work-from-home trends, has been a challenge for us."
She added that the company guided toward profit margins of 20% in the current quarter, "marking the highest level of quarterly profitability that we have delivered since the onset of Covid."
Full-Year Sales Growth 
For the full year 2023, the company guided toward guide total revenue of $1.06 billion to $1.11 billion, representing 18% to 23% year-over-year growth.  
Wall Street expects Shake Shack to rebound to profitability this year, earning $0.13 a share, still well below pre-Covid levels. Analysts see that rising by 86% next year, to $0.25 a share, still lower than before the pandemic. 
Shake Shack analyst ratings show a consensus view of "hold." After the earnings report, and after news of the Engaged proxy discussions broke, six analysts boosted their price targets on the stock.
On May 16, following news of the agreement with Engaged, one more analyst increased the price target. 
Shake Shack has been shifting its focus to suburban sites, building out drive-through locations. This year it expects to open 15 new drive-throughs. In the earnings call, CEO Randy Garutti noted that costs for drive-throughs were higher than the company's traditional restaurants, and higher inflation would also affect costs. 
Owner's Point Of View
Engaged Capital's mission is to be an activist shareholder. In its words, it seeks to "bring an owner's point of view to the governance and decision-making process in a helpful, constructive way." It aims to achieve this through being one of the largest shareholders in a company, maintaining a two-to-five-year holding period, doing deep research, and by offering value-added insights to increase the company's worth.
"We typically seek board representation to ensure management and boards act on behalf of all shareholders in a timely manner," the company wrote on its Web site. 
Source MarketBeat
There is an upward development for travel BV ADR compared to yesterday, with an increase of €0.030 (2.780%).
---
Comments